Trending Collection At Best Bra Brand In India
Hear It From Our Customers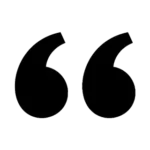 Ingrid Bra offers a range of sizes for any body type while also ensuring that you're comfortable. It is crafted from a super-soft cotton and practically you will feel like you aren't wearing a bra. The best part is this It stays in place without leaving red marks. I would say that Ingrid is the best brand that'll fit your every need from comfort and support to fit and style.
Sunitakatyal9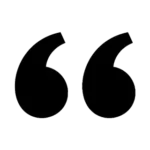 Ingrid bras are my current favorite. They are very comfortable and soft. They have 3 range And here are these beautiful products by INGRID bra – EVERYDAY, ENCIRCLE & T-SHIRT Bra
Shubhi Prakash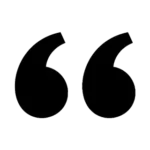 My biggest concern when bra shopping is to get comfort and style. The bra has to be wireless too because i get abrasion easily from wired ones. I also want it should look smooth and hidden under my usual body hugging clothes. I am thankful to @ingridbra for their wide collection of tshirt bra, everyday bra, and encircle bra. Its perfect for each and every women.
Shivani Sharma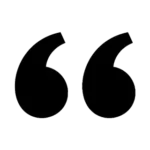 "Wear a bra that makes you feel happy" True to its tagline, Ingrid bras are the ones that provide you the required support, lift and comfort without padding and under-wires making you feel confident and happy. Made with soft cotton fabric and designed by using semi-circular stitch technique, it provides you proper coverage and natural look. Soft adjustable lycra straps that does not leave any marks on shoulders and economic pricing works as a cherry on the top.
Sachdeva Jaspreet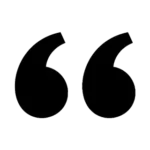 I really like the stuff and quality of bras. Colours are very pretty and fast. It gives full coverage and comfort. Stuff is soft and is of superior quality. It is value for money stuff.
Navbamrah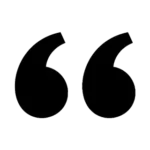 The product is awesome... Material is soft and breathable... Gives a perfect shape.. love it. Good color, perfect size, super comfortable and good compatibility very good material... get a perfect size .... service on time
Mrs. Lalita Mishra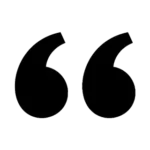 Material is a very good and comfortable one. Nice shopping with Ingrid, The fabric is very soft smooth and comfortable
Mrs. Kanika Bhattacharya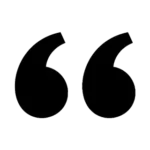 It's beautiful... Worth buying... Gives a perfect shape...soft and breathable material... Love it...Super comfortable and fits right!!!!!!! Color is also fabulous. Too good. More than expected. Soft fabric. Nice quality. Worth purchasing
Miss. Monica Patel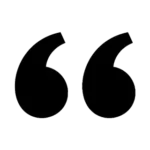 Loved the fit, so comfortable and material is so soft. This is perfect for your everyday needs
Himani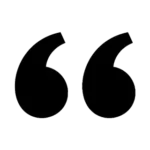 It's always comfort over style! Bra is one such thing which makes you feel confident on the inside and you get you going for your big plans! @ingridfeelyoung is one such brand that mixed comfort and style, letting us do the multitasking without any worries. They're available online and offline both so your struggle of finding a perfect bra isn't long!
Disha Bharti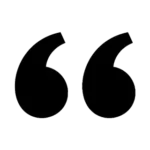 The fabric is really amazing. It's so comfortable that you will go crazy about it. I would suggest everyone to use it once & feel the difference.
Anchal Moolchandani
Welcome to INGRID, India's Top Bra Brand
Gone are the days when women would shop from a brick-and-mortar lingerie store. These days, young girls and women rely on online shopping for their innerwear and everyday essentials. However, confusion can arise, given that many players in the market claim to be the best bra brand in India. But with INGRID Bra, you can rest assured that you will make the right choice. Countless women trust INGRID Bra for its dependable staples in different collections, including Everyday Bra, Encircle Bra, and T-Shirt Bra.
At INGRID, we understand the importance of having the right mix of bras in one's top drawer, the ones that tick all the boxes—fit, comfort, support, shape, style, fabric, and overall feel. That's why we design practical and aesthetically pleasing bras, making you look and feel your best. Thoughtfully crafted bras that work as great foundation pieces affording all-day wearability and uncompromising ease.
Another benefit of INGRID bras is that they are multiway—meaning they can be worn in different ways per your outfit and support needs. For example, you can wear them at the front or back, with one strap/two straps or strapless, criss-cross them—you can fashion them any way you want. Moreover, all INGRID bras also come in transparent straps, allowing you to wear them underneath tank tops, spaghetti tops, tube tops/dresses, and laceback tops/dresses, among many others.
INGRID Bra Collections
Everyday Bra:
As the name of the collection suggests, our Everyday Bra encapsulates minimal yet robust silhouettes carefully designed to give all-day comfort to daily wear ensembles. Shapely and supportive, it features seamless non-wired cups and soft adjustable lycra straps, providing your back and shoulders comfort whether you are working or at home.
Another detail that makes INGRID Everyday Bra a suitable choice for women is the spacer material. The material is an excellent option for all weather because of its perfect moulded cups and breathability.
Encircle Bra:
The INGRID Encircle bra style is one of our best-selling bra collections crafted to give breasts a natural lift. It boasts non-padded seamless cups bolstered with a semi-circle stitch technique to smooth and support curves no matter the outfit. Complete with adjustable lycra straps, this Bra will sit effortlessly beneath kurtis, dresses, and T-shirts.
You can buy the best Bra online in India from our official website in various colours and sizes. A must-have piece for daily wear, Encircle bras guarantee an impeccable fit and contemporary femininity that make you feel confident in your skin.
T-Shirt Bra:
Designed to be worn for body-hugging silhouettes, INGRID T-shirt Bra has all the features a woman needs and looks for in an everyday foundation piece. You can easily find the INGRID T-shirt Bra online in India on our official website in a wide array of pleasing shades and hues. As one of our popular bra collections, the INGRID T-shirt bra's appeal lies in its ability to shape and even out the appearance of the bust.
Like other styles, our T-shirt bra also comes with adjustable straps to ensure they leave no unsightly marks on the shoulders to back. Expertly designed with smooth, moulded cups, the bra provides a seamless finish under any ensemble. Another plus in its already list of benefits is the plunging neckline—a detail that aids in giving natural shape under lower-cut tops and dresses.
The right kind of bra is the one that doesn't make you feel conscious but comfortable in your skin. One that comprises all the necessary bells and whistles yet works wonderfully well whilst being an invisible, dependable companion. If you are looking for top bra brands in India, your search stops with INGRID Bra—a one-stop shop for all your innerwear needs.